6 things you can do to stay connected to others during lockdown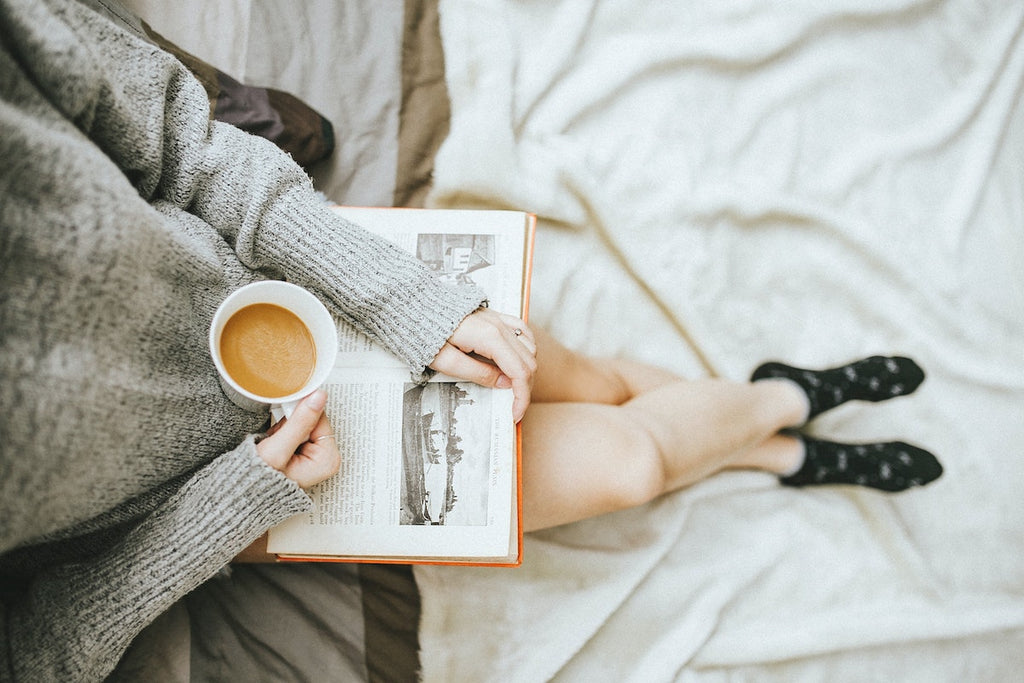 Raise your hand if you feel your connections with others have been impacted in the last year.
COVID-19 has had a huge impact on people's lives. Social lives have been dismantled, with the closest thing to "connection" outside of your household being through Zoom calls, or – if you're lucky – a distanced walk in the park. There's no surprise that the result of this is an increase in feelings of loneliness; the British Psychological Society is saying that 9 in 10 people are feeling lonely, while Brighton & Hove befriending charity Together Co recorded a 750% increase in referrals year-on-year due to the pandemic.
However, all is not lost, and casual interactions – those with baristas, Deliveroo drivers or a simple "good morning" to a stranger – have become more important during the pandemic, as we seek to find a common ground with those around us.
With lockdown restrictions due to start lifting in the UK towards the end of March, we can hope to return to some form of normality as we approach the latter half of 2021. For now, there are still many ways to continue to make your world feel bigger than the same four walls you've become accustomed to – even if you're suffering from Zoom fatigue.
In this blog, we'll offer some tips on how you can keep connected over the coming months – to your friends, your community, to nature, and to yourself.
1. Join a virtual society and connect over shared interests
Last year the first two lockdowns spawned everything from online cookalongs with foodies to virtual book clubs and more. But this third lockdown, many are feeling the Zoom overwhelm and connecting less socially, and more out of obligation. Don't let your self-care fall by the wayside, make socialising and connecting a priority by linking up with like-minded people over shared hobbies and interests. By joining a community and sharing common experiences, you'll really begin to feel like you're part of something again. Even if you don't want to join up with strangers, you could make your own with friends – simply pick a recipe and cook together as part of a group. Not up for meeting new people? Just make more effort to spend time with your friends and family through video calls. Be silly, be present, and make Zoom something you use for connection, not just meeting an objective or doing your job.
2. Get outside, get moving, together when you can
There's no end to the benefits a little outdoors time can give you; from boosting vitamin D levels to getting your heart rate going, taking a break and getting outside is great for our physical and mental health. But you can also use it as a medium for building connection too. Online fitness classes have become all the rage; why not join one with a friend and connect over activated muscle groups (and all those great aches) later. You could even make the same rejuvenating smoothie for when you're done, create a playlist together to play during your fitness session, or work out together in outdoors space. Locally, Brazilian choreographer Marta Scott is running affordable socially distanced outdoor dance classes and private lessons too!
If you're feeling particularly brave, dare yourself to briefly paddle in the sea with a friend! While it may not sound appealing to start with, cold water swimming activates endorphins and gives you a natural high, also boosting your immune system and improves circulation. If exercise isn't your thing, it's still important to expose yourself to nature for your mental wellbeing – whether it's a stroll along the beach, over wetlands or farmland, or a visit to a forest. If you're less active, or want to stay inside your comfort zone, taking time to sit outside and listen to nature with a cup of tea will still work wonders. 
3. Join a networking session or take a masterclass
Whether you're in furlough, out of work, or unhappy in your job, one of the advantages of the pandemic has been increased accessibility and affordability of previously distant events, training and learning online. You can grow your know-how with the help of a mentor or professional community, thanks to thousands of online classes, forums and Zoom training sessions. If you're a graphic designer or illustrator, platforms such as Behance allow you to showcase your portfolio and invite feedback, while creatives and business types can join your local Chamber of Commerce for regular online networking sessions. For anyone local, Brighton Chamber of Commerce events to get you started.
Of course, this opportunity to learn doesn't have to just cover your current role – if you want to expand into something new, let an unfamiliar community guide you through those first challenging steps into something exciting.
4. Get your brain neurons ticking with a gaming session
We all need a break from the real world right now, and immersive gaming is a great way to get away from the "new world" into a virtual safe haven. Nintendo, Xbox and Playstation all offer opportunities for gamers to play together online, with many also offering a chat or audio function. You could also join a live-streaming platform such as Twitch to integrate further within the gaming community, or you could use Steam to live stream to a friend and play a single-player game together. Turn off the lights and allow yourself to get really immersed in the in-game experience, providing you with a little escape from real life. As things go back to normal and the weather improves, more and more street games will be opening up too. Just search for "street games" and "outdoor AR games" or check out this outdoor escape game in Brighton or London.
5. Order yourself and someone else a care package
Images from iamawildwoman.com
Research has consistently shown that gift-giving can activate the "feel-good" chemicals in our brains, including serotonin, dopamine and oxytocin – resulting in a warm glow that boosts pleasure, trust and connection with others. You can remind your loved ones of how much you appreciate and miss them with a homemade care package, letterbox flowers or edible goodies from a local bakery. There's plenty of great places to get care packages but try and support independents if you can. For example local Brighton business WILDWOMAN do self-care packages for women.
There's no reason not to give yourself some love by adding yourself to the recipient list too! You could even send identical gifts to yourself and a friend, and enjoy an at-home facial at the same time, or have afternoon tea delivered for an indulgent day at home. Long story short, treat yo'self! 
6. Volunteer your time to help people, no matter how small
Our gift-giving mood boosters also get activated when we're giving our time to help others, whether it's a neighbour, friend, or through a local charity. Research shows that people who give social support to others actually have lower blood pressure than those who don't.
Charities are in great need of volunteers at the moment, owing to increased demand for their services over the last year. Make a difference to someone's life – and feel good within yourself – by spending as little as an hour a week giving your time to someone that needs it. 
However, if you're feeling overwhelmed right now, don't feel bad if you can't help others. It's important to work on you, and when you feel topped up and that you have something to give, then you can step up and offer a helping hand. Comic Relief's Red Nose day is just around the corner (March 19), so perhaps you can organize a virtual coffee or outdoor walk to raise funds when the rule of six kicks in? For any Brightonians, if you're keen to volunteer and don't know where to start, Toni Finnimore runs The Social Society to make local volunteering easier. So, you can worry less about how to help, and focus on doing your bit.
You can still feel touched – without physically touching
This year's lockdown has felt longer than previously, and with the gloomy winter months, there's a good chance you'll have been feeling glum for some time. That's why it's vital to remind yourself that you, too, are deserving of love – and that loving others is rewarding too.
Whether you practise self-care through creativity, community engagement or inspiration, feeling touched and connected with others will help keep you positive over the next few months. Before you know it, we'll be able to connect again in person – and it won't feel like quite as much of a leap when we do. Got your mindset covered, and ready to tackle your body? Go to our latest blog for
self-care and wellness tips
.